What is Alphonso? Game Apps Use Smartphone Mics to Track Users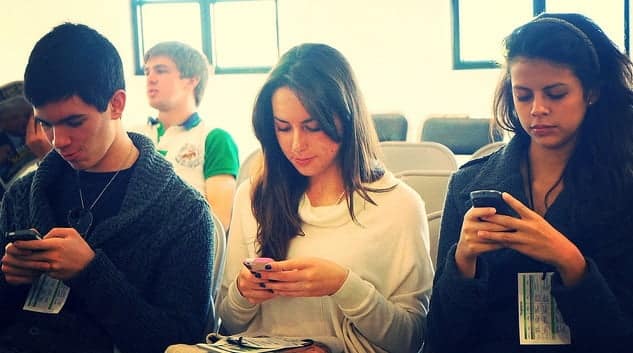 Gaming apps are widely used on many smart phones as a way to pass the time. Seemingly innocuous, mini games like bowling and pool can be addictive and fun for a variety of users. If you're not paying close attention, however – you may be giving these apps more permissions than you bargained for.
A company called Alphonso is a service that provides software to app developers known as Automated Content Recognition or "ACR". This ACR software, once installed, collects data about TV-viewing habits for advertisers by using the smartphone's microphone. Yes, Alphonso actually listens to the sounds coming from your tv in order to target more relevant ads to you later.
Gaming app developers are using Alphonso in their apps in order to share data with advertisers. They are able to "listen in" in this way because the user gave permission to the app to use the microphone.
From Alphonso's Privacy Policy for app Developers:
With your permission provided at the time of downloading the app, the ACR software receives short duration audio samples from the microphone on your device. Access to the microphone is allowed only with your consent, and the audio samples do not leave your device but are instead hashed into digital "audio signatures." The audio signatures are compared to commercial content that is playing on your television, including content from set-top-boxes, media players, gaming consoles, broadcast, or another video source (e.g., TV shows, streaming programs, advertisements, etc.). If a match is found, Alphonso may use that information to deliver more relevant ads to your mobile device. The ACR software matches only against known, commercial audio content and does not recognize or understand human conversations or other sounds.
A big concern is that kids are being "tricked" into downloading these privacy-invading apps because they don't always understand what they are agreeing to. There are some apps using Alphonso that are directed specifically toward kids. (Engadget)
According to Engadget, Alphonso says that its software doesn't record human speech and they are in full compliance with the law. Others say that just because it is legal, doesn't make it any less creepy and maybe is even unethical.
Over 250 games are currently using the Alphonso software.
For those interested, Alphonso does provide a "Mobile Opt-Out Guide" (found here) that will help explain how you can use your mobile device controls to revoke your consent for them to access your microphone.
Photo credit: Esther Vargas – "Smartphones"