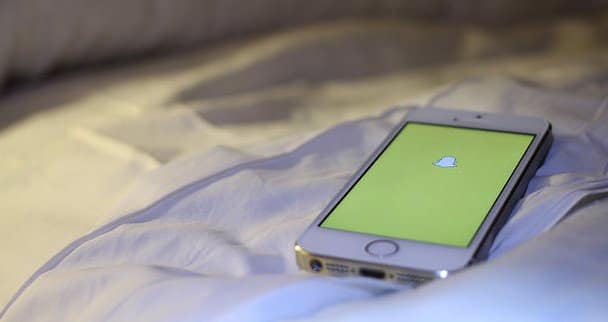 Snapchat Users in UK Could Face Jail for Saving Pics
In the UK, Snapchat users could face trouble if they take screen shots of their friend's photos without permission and share them with others.
The Government's culture minister has stated that "anyone who who screenshotted a Snapchat message and shared it with others could be sued by its original sender – and face a prison sentence." –The Independent
For those not fully familiar with how Snapchat works, it is a social messaging service where users send photos to one another, typically with added text, emoji, filters and other features. The appeal of Snapchat to most people, is that messages will disappear in 10 or so seconds after having been viewed. However, users are able to take screenshots of the picture messages before they disappear and a notice is given to the person on the other end that their friend has taken a screenshot of their photo.
One problem Snapchat has faced in the past was during "The Snappening", when a third party app "allowed users to save and access their snaps online, without the sender's knowledge and circumventing Snapchat's "instant deletion" feature". -(Lorenzo Franceschi-Bicchierai, Mashable) This lead Snapchat to eventually shut down third party access. Some say they can still take snaps with a jailbroken phone, however Snapchat has been trying to crack down on that. (idownloadblog)
Now that users will mostly be notified when a screen shot is taken, Snapchat still "advises users to avoid sending messages which they would not want to be saved or shared." But UK's culture minister still warns that "Under UK copyright law, it would be unlawful for a Snapchat user to copy an image and make it available to the public without the consent of the image owner." Additionally, "The image owner would be able to sue anyone who does this for copyright infringement." Those who infringe copyright could face up to 10 years in prison and a "unlimited" fine.
Furthermore, UK law states that disclosing sexual photographs of others without consent is strictly against the law and if convicted, violators could face up to two years in prison.
UK readers, should taking a screenshot of a photo someone sent to you be considered unlawful? Should the person who took the photo assume that they have given up rights to the photo once it's sent? Should snaps fall under fair use or should users be protected by the government when it comes to others saving and distributing their photos?